Prospect Park with Forgotten NY
Prospect Park is hardly Forgotten:
millions use it to relax, play ball, stroll, take in the sun.
But there are plenty of nooks and crannies in the park that is unknown to all but the connoisseurs.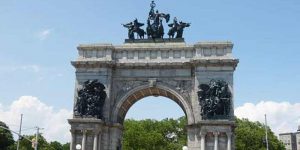 Come with Kevin Walsh and Forgotten NY in association with the Greater Astoria Historical Society which answers questions few have raised such as:
What does the Maryland Monument commemorate?
Where is New York City's only public compost toilet?
What is a camera obscura and what building in the park has a direct connection to the Gowanus Canal?
 Find out these and other fun park facts on Thursday, November 11 at 7 PM!