Each April, National Poetry Month, sponsored by The Academy of American Poets is an opportunity to increase awareness & appreciation of poetry.
Join Greater Astoria Historical Society for its annual "April is National Poetry Month" reading, featuring Queens Poet Laureate Maria Lisella, (Poets of Queens), + poetry open mic.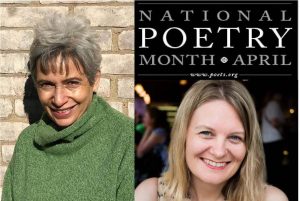 Join in to listen &/or read your work, or that of a favorite poet! G.A.H.S. Board Member & poet, DeeAnne Gorman, will lead the evening.
RSVP/How to Participate:
1) Program is open to all Seniors over the age of 55.
1) Send an email to 
dgorman@astorialic.org
with "POETRY" in the subject line by 5 pm the day of the event (Monday, April 19).
2) If you wish to read a poem in the open, please indicate that in your response. Length/time allotted/# of poems will depend upon the # of attendees – to be determined that evening.
3) An email with the link to the Zoom event will be sent out in the hour prior to the start time.
Hope to see/hear you there!