MAKING MOVIE MAGIC – GREAT GATSBY!
May 12, 2021 at 7:00 pm

-

8:30 pm

UTC+0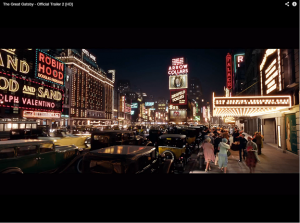 "The Great Gatsby" BazMark Productions (2015)
1920 Virtual Walking Tour of New York City
Director Baz Lurhman faced a daunting task in 2013 when he decided to do a remake of F Scott Fitzgerald's The Great Gatsby. This was made possible from research compiled by the Greater Astoria Historical Society that Baz and his crew dubbed 'The Bible.' It enabled Baz to create a vision of 1920s New York earning him several Academy Awards.
Meet Jay Gatsby and the gang. Bob Singleton invites you to step into their world for a virtual walking tour.
May 12 at 7:00 pm
Make your reservation here: