Book Group
December 20, 2022 at 7:00 pm

-

February 22, 2023 at 8:30 pm

UTC+0
Join the Greater Astoria Historical Society's
BOOK CLUB!
WHAT WOULD YOU DO?
Join us as we explore this topic through our Fall Book Group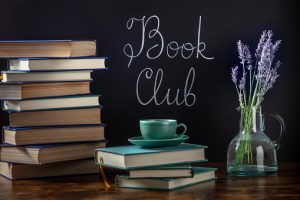 DEBBIE VAN CURA, EDUCATION DIRECTOR
GREATER ASTORIA HISTORICAL SOCIETY
There are certain things that happen in life that you cannot control. What do you do about them?
Do you try to change the outcome or are there outside factors that control what you do?
This series of 3 books will explore these issues as the characters explore these same issues for themselves.
BOOK GROUP MEETING DATES AND BOOKS
* * *
Monday, December 20, 2022
RAGTIME by E.L. Doctorow
* * *
ALL MEETINGS START AT 7:00 PM ON ZOOM!
with the subject "Fall Reading Series."
MADE POSSIBLE BY A GRANT FROM NY HUMANITIES!