Greater Astoria Historical Society Holiday Party
 Please join us for our annual
'Tis the Season'
Virtual Holiday Party
for fun and good conversation
Special Program:  Kyle Hurst, President and
Co-Founder of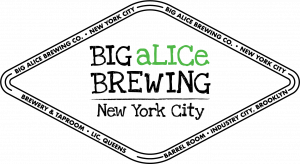 For the past 2 years, you've enjoyed their beer at our holiday party, now learn the back story of this award-winning beer.  
Why not pick up a 4 pack to enjoy at the party 
http://www.bigalicebrewing.com/
Special Guests:
Musical Holiday Performance by
Natalia "The Sawlday" Paruz
A Magical Sing a Long brought to you by the
"Museum of Interesting Things"
A reading about a man with a beard…..
who could that be???????
Anyone who donates at least $25 during the program will be entered into a raffle for a $50 gift certificate to
BigaLICe Brewery Co. and a Musical CD from The Sawlady.
You must RSVP by Monday, December 14 at 5 PM
with the subject line "BEER"