Documenting the Covid19 Pandemic

Forgotten #148: Udall's Cove – Douglaston Queens
August 11, 2019 @ 8:00 am

-

10:00 am

$20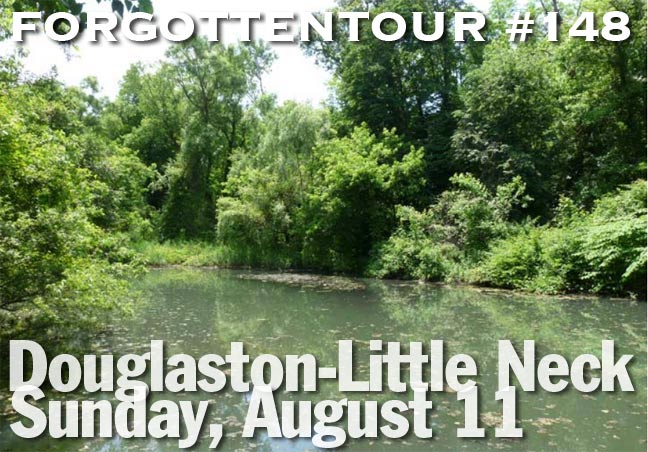 You'd never believe you're in New York City as we first take a look at the Westmoreland development in Little Neck, a distinct neighborhood protected from overdevelopment by neighborhood covenants; then literally cross the railroad tracks into Udall's Cove and Aurora Park, and then into Douglaston to visit a pair of historic houses going back to the revolutionary period; and on to a historic church and cemetery containing Native American relics. (with special guest Sergey Kadinksy of Hidden Water Blog)
WHERE: Meet 12 noon at the Little Neck railroad station building, Little Neck Parkway at 39th Avenue. Take Long Island Rail Road to Little Neck ($9 round trip from Manhattan via LIRR CityTicket weekends) or #7 train to Main Street, then get Q12 bus on Roosevelt Avenue to Little Neck Parkway, walk 6 blocks north to 39th Avenue. The 11:18 train from Penn Station arrives in Little Neck approximately 11:50.
WHEN: Meet at 12 noon; tour begins shortly after
HOW MUCH: $20; $15 for Greater Astoria Historical Society members
HOW LONG: approximately 3 hours
TERRAIN: Some hills, we'll take it easy. Rain or shine, within reason. Steady heavy rain or storms will postpone. We walk in light rain or showers.
RSVP: info@astorialic.org or kevinjudewalsh@gmail.com. Walkups welcome.
Help your webmaster and pre-pay with PayPal: